Sock Knitting Group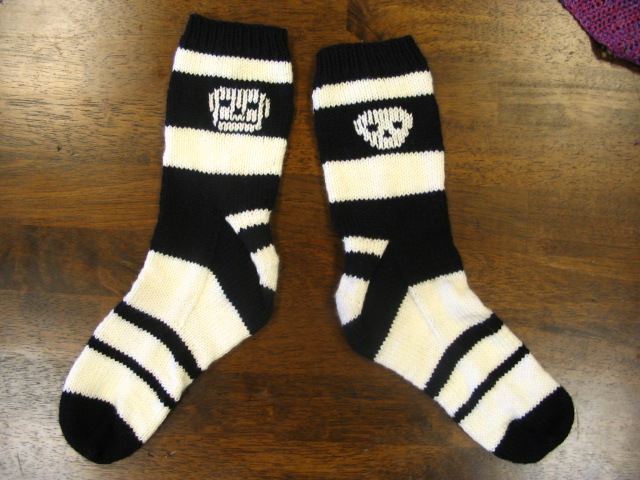 Sock it to me.
Toe up? Top Down?
Cat Bordhi's new sock book!
Is nylon necessary?
KA's 9 inch needles.
Afterthought heel - not really an afterthought.
If you've been trying to start such conversations with your cat, goldfish, or significant other, but you feel the need to talk to someone who really understands, then this is the group for you. Sock Group!
Saturday at 3:00, free (newbies to experts)
Lunch Time Stitchery
Tuesday - Friday, 12-2pm
Spend your lunch hour with stitchers of all experience levels. Drop in, meet new people, and work on your latest projects.
Knit and Crochet Circle

1st and 3rd Wednesdays of the month, 5:30-7
Sit and chat with this friendly group of people while you knit or crochet.
Beginners' Knitting and Crochet Circle
Sundays 3pm
Just learned to knit or crochet? Sit, chat, knit, and crochet with other newbies.
Men's Night

Second Wednesday of the Month

Come and hang out and work on your project,
or buy our $15 beginner's package and David will teach you how to knit or crochet.
Men's night is open to all levels of crafters.
and ...
Come in on Sundays for some fun conversation. Bring some food and your project(s).
Happy Hour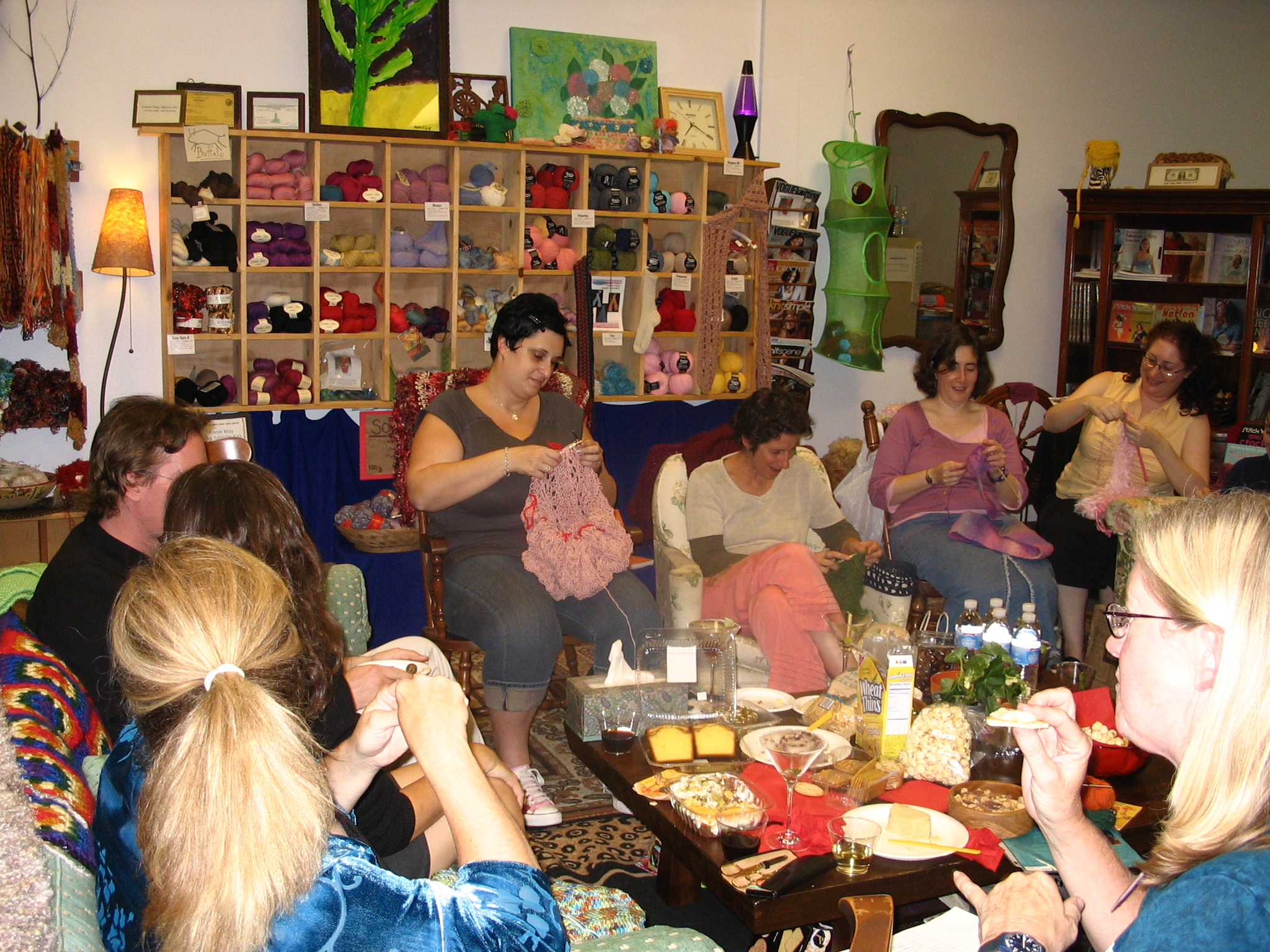 Libation yet to be determined.
Happy hour is usually the last Friday of the month.
The music of Call and Response:
Saturday, October 18th, at 6:00 pm. Free

Dottie plays her music, which Michael translates into the language of trombone.

Book Group!


Even though we closed, we are still enjoying our bookish group at READ Books. Email us if you'd like to join us. (that.yarnstore@gmail.com or jkaplan69@readbookseaglerock.com).

Spanish Classes
The first session will be held on Friday, October 24, 2008 from 7-8:30 p.m.
The second session will be held on Friday, November 7, 2008 from 7-8:30 p.m.

Cost per person is $20, with all proceeds to benefit the store. And a tip jar for the teacher

Study materials at no additional charge, and students are encouraged to take plenty of notes.

The material will be basic, every day Spanish to help folks get by, and at least communicate with Spanish-speakers who may not yet be fluent in English.

Hyperbolic Crochet

Models of hyperbolic Geometry can only be made in the medium of crochet. Explore these mindbending shapes, and if you are in the mood, learn to make them.
October 10th, 7pm
$10 to $25 sliding scale. Contribute what you can so we can keep these kind of workshops going.



If you've lately found yourself in a pensive state. we have

Philosophy Night

,

Second Wednesday, at 7:00

Often, en vino veritas.



Other events are yet to be scheduled.

If you have an idea for an event, please email us. Past events include:

Music Night
*
Yarn and Wine Tasting

*

Spoken Word Night

*





What would you do if you had a yarn store? Tell us at that.yarnstore@gmail.com

5028 Eagle Rock Blvd. Los Angeles, California 90041 (323) 256-YARN