| | |
| --- | --- |
| That Yarn Store in Eagle Rock | |

5028 Eagle Rock Blvd. Los Angeles, California 90041 (323) 256-9276
Auction to Benefit That Yarn Store
We had many say they didn't know or didn't have
many details about our auction.

You can bid on the items below.
Items that had bids before have been awarded.

This auction will end 5 pm August 3, 2008

We have items and services that have been donated for
the auction and you (yes you!) can bid on them.

If you have a service or item you'd like to donate, you are more than welcome.

We can't stay open without your help, so we hope you see something you like and place a bid.
Bid by phone, by email, or come in and say "Hi" too.
323 256 9276 or that.yarnstore@gmail.com

A Guitar and Bass duo for your next party (Opening bid $50)


Unique knitting or crochet lessons
4 Crochet Classes with David
(latest bid $30)
Detailed Hyperbolic Class with David
(latest bid $30)
*****************
Row Counting Beaded Abacus Bracelet
made by Melanie Sinclair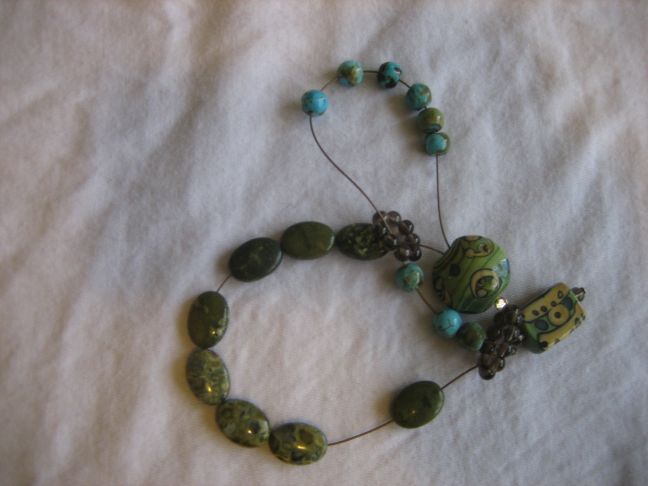 latest bid $30
Made of various stone and ceramic beads. The smaller bead in the bracelet counts as one, and the larger ones count as ten, so the knitter can keep track of their rows up to 99.
*****************
Necklace
made by Linda Sindell
opening bid $30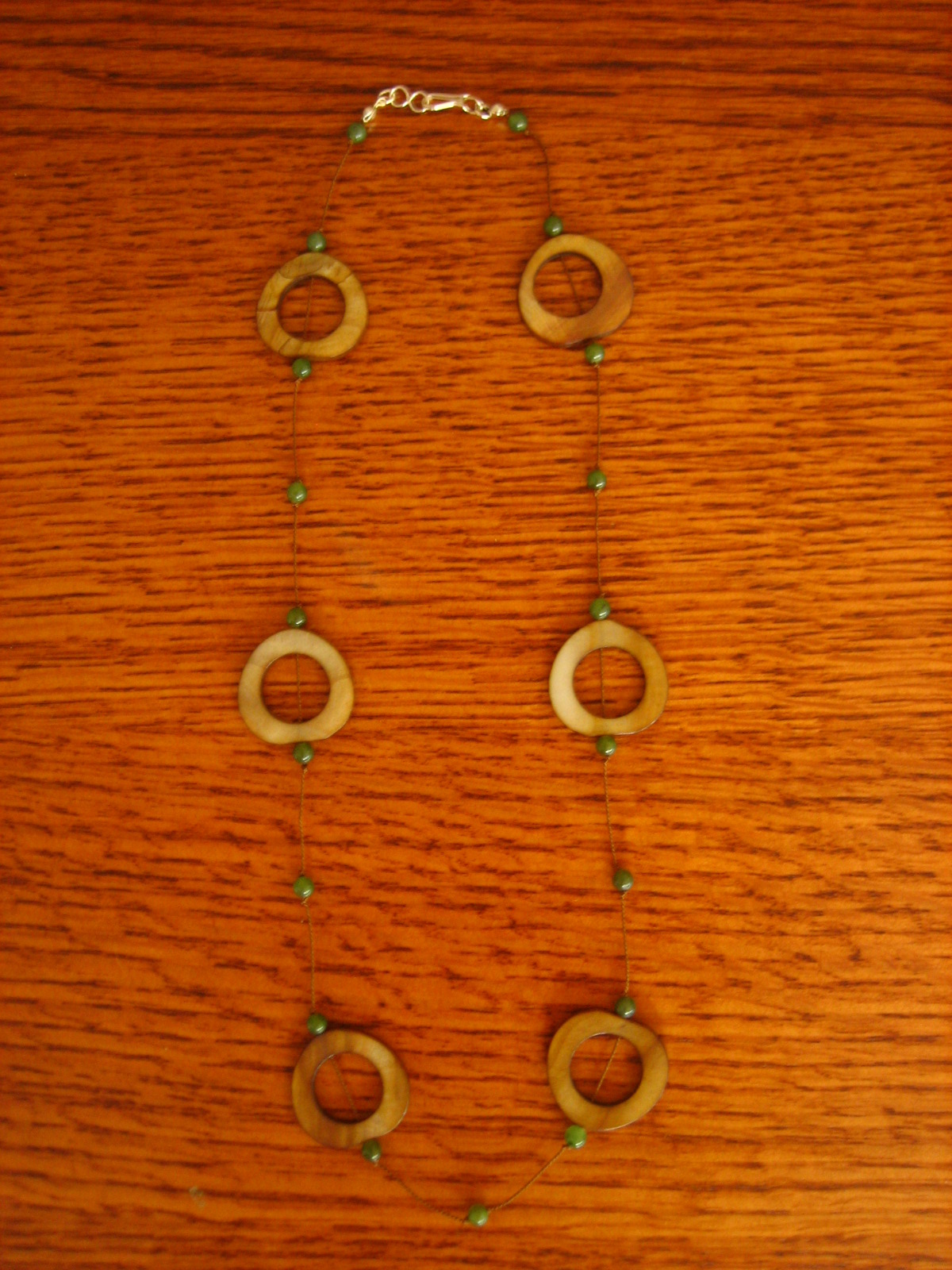 Green glass with floating blue

pearls on black hand knotted silk

that is about 20" in length

with a sterling silver clasp

*****************




3 Half-hour guitar lessons from Tom-- any style, any level!
(starting bid: $20)

Custom made knitting needles or crochet hooks by David B Adams.

zebrawood needle

(latest bid $25)

snakewood needle

(latest bid $25 )

kniting needles and crochet assortment

(wood type determines how many items.)

(latest bid $75 )

dinner with David and Sarah (starting bid -- priceless)

(Latest bid $25)

Professional copyediting/proofreading service.


For many years, Brenda Miller has been whipping academic

journal articles into shape, mostly for the business school crowd.

Or, if you need another pair of eyes for that short story draft

sitting in your hard drive, she can lend her expertise.

One hour private tutoring session of
ASL -American Sign Language.
(opening bid $20)

Drawings by Frannie for the "Make Art Not Trash"

trash can to go out in front of the shop

White Elephants

Crystal beer mugs.

knitted and crocheted items

A hyperbolic sphere or mobeus figure

A tour of Los Angeles from David. This can be historical L A,


movie locations, crime scenes, or any interest you have.

Scrapbooking Supplies

12" x 12" Creative Memories Albums

with 15 pages and protectors.

One in blue and one in pink.

(each retails for $42)

7" x 7" Creative Memories Album

Lavender

comes with pages and protectors

(retails for $30)

You can also donate your unique talents/gifts/services/etc
to the auction, if you feel so moved.

Email us at that.yarnstore@gmail.com
(with the word 'auction' in the subject line)
and give a description of what you'd like to contribute.

Stay tuned for more information and items!

What would you do if you had a yarn store? Tell us at

that.yarnstore@gmail.com

5028 Eagle Rock Blvd.

Los Angeles, CA 90041

(323) 256-YARN

>